Location
LUCK at Trinity Groves
(map)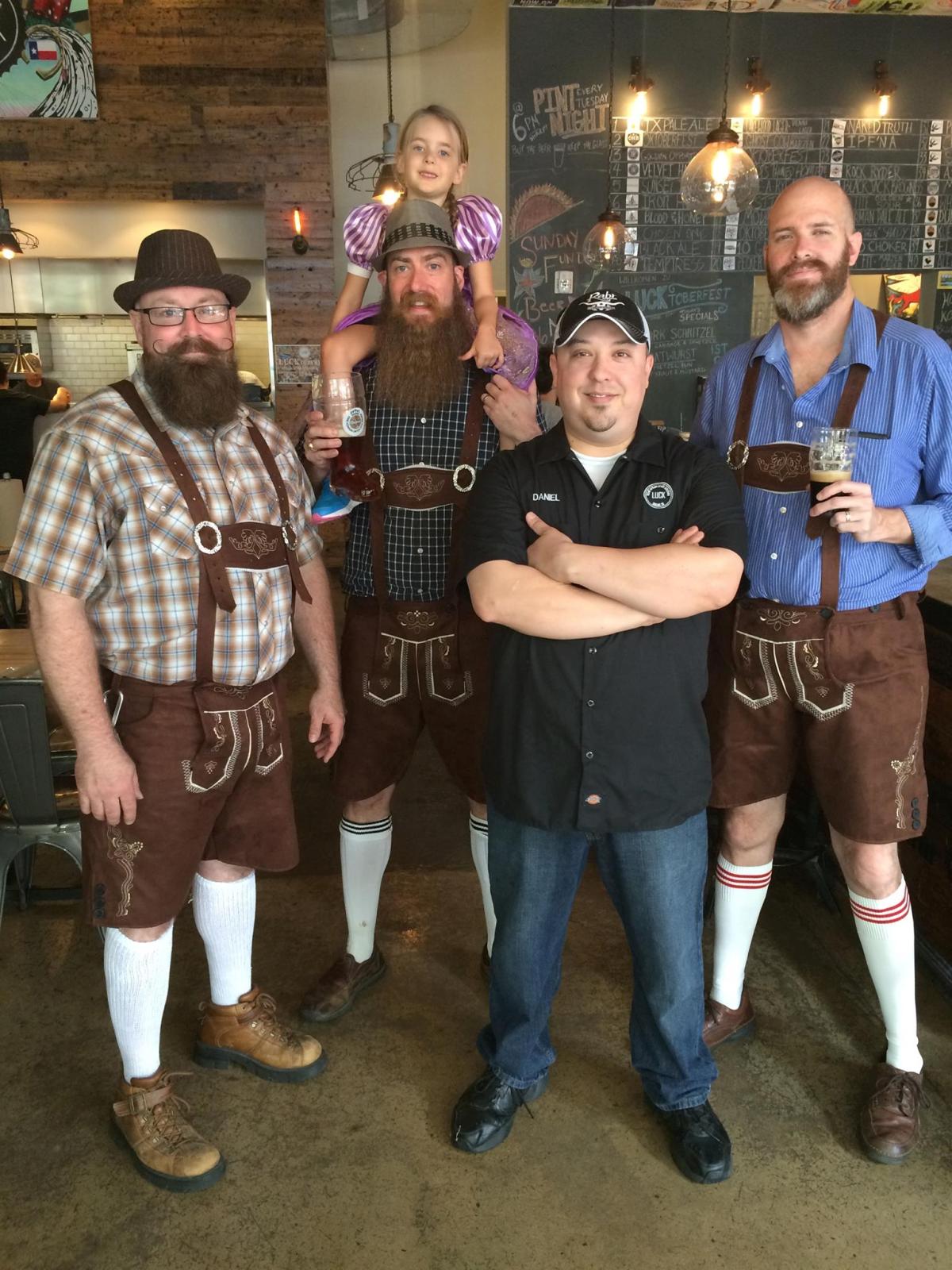 It's Oktoberfest season and we're ready to celebrate LUCKtoberfest style!
Channel your inner Deutschland Mann und Frau with our German Food & Beer Pairing Flight!
Featuring handcrafted German cuisine paired with German inspired North Texas Craft beers:
- Hand-twisted Pretzel & Whole Grain Mustard w/

Peticolas Brewing Company

Company Golden Opportunity (Kolsch)
- Bratwurst w/ Sauerkraut w/

Franconia Brewing Co

Wheat (Hefeweizen)
- Schnitzel & Braised Red Cabbage w/

Oak Highlands Brewery

DF'Dub (Dunkelweizen)
- Sauerbraten & Mashed Potatoes w/

Rahr & Sons Brewing Co.

Oktoberfest (Märzen)
Supplies are still rather limited so there will only be 25 orders, per seating time.
Please plan on arriving on-time for your seating, as not to inconvenience anyone with a ticket to a later seating.
Note: A ticket purchase does not reserve you an immediate seat, just food and beers, but we will do our best to get you seated as quickly as possible as the restaurant will still be open to the public.
Danke!
LUCK
All Ages