Location
Whole Foods (Las Colinas)
(map)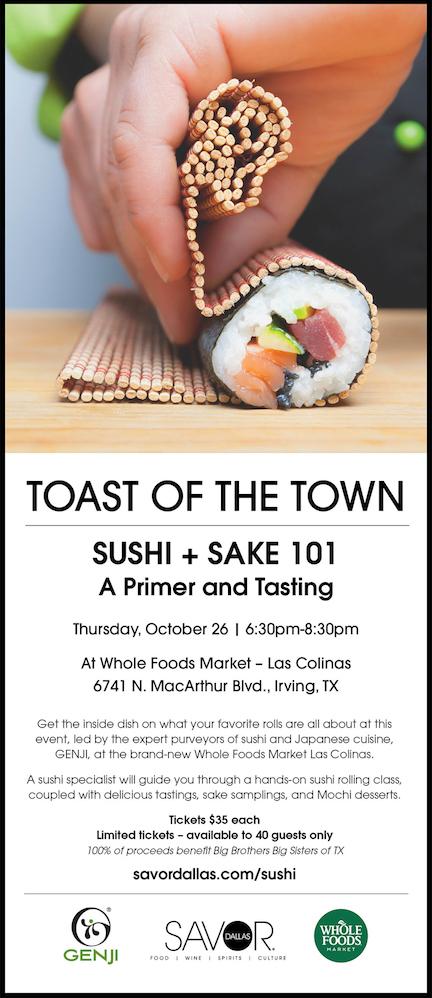 Get the inside dish on what your favorite rolls are all about at this event, led by the expert purveyors of sushi and Japanese cuisine, GENJI, at the brand-new Whole Foods Market Las Colinas.
A sushi specialist will guide you through a hands-on sushi rolling class, coupled with delicious tastings, sake samplings, and Mochi desserts.
Ticket price includes: sushi-rolling class; three different sushi rolls to savor along with three sake tastings; sushi rolling mat—it's a one-of-a-kind seminar with sushi and sake experts!
21 & up